Woodinville Cruisers Car Club
Classics, Exotics, Custom, Rat Rods, Super Cars, Projects or even Daily Drivers.... this Group is for us enthusiasts to share our common passion!
🎄 5th Annual Woodinville Christmas Light Cruise! 🎄
Huge Parade of decorated vehicles & more! Hosted by Woodinville Cruisers Car Club.
* Who: Public Event - Anyone is welcome to join in the parade, or just come enjoy the festivities!
* When: Sunday, December 19th ~ 6pm - 8:30pm
* Location: Starts at the Woodinville Sports Field, ends in the parking lot near Haggen.
Christmas Light Parade through downtown Woodinville (See Parade Map Below)
Followed by cars parked, displaying all their decorations
DJ / Entertainment including Christmas Music to sing along to
Complimentary Hot Cocoa, Cider, Cookies & more
Complimentary Santa & Mrs. Clause Photos!
Food donations for Woodinville Storehouse Food Bank would be greatly appreciated.
Open to anyone to join in, with anything to share! Whether it is a fancy show car, a daily driver minivan, dump truck, motorcycle, or?
No matter what you bring, it  MUST BE DECORATED for Christmas. It will be dark so light it up!
Parade is on regardless of weather. When you register, please confirm if you are participating subject to / weather permitting.
Meet at the Woodinville Sports Field parking lot. 13103 NE 175th St, Woodinville, WA 98072. Parade starts at 6:00pm sharp so be set up and ready.
When lining up, if space is limited, there will be additional space in the City Hall parking lot, and across the street at Wilmot Gateway Park. If additional space is needed, no worries - we will be ready for you.
Departure at the end of the event: After the parade, you are invited and encouraged to park and display your vehicle. We request that you remain in place until the end of the event, will be around 8/8:30. This is for the safety of spectators. Please let us know ahead of time if you need to leave early so we can place you in a safe location.
Absolutely NO burnouts or reckless driving. Save it for the race track or another city. This is not the time or place for it and offenders will not be welcome to any future events. Thank you.
Cost to enter: $0.00. Yup. Free. Just have fun! (Please bring a food donation for Woodinville Storehouse Food Bank)
TO REGISTER: Please complete the Form below with your vehicle details.
A HUGE thank you to Woodinville Chamber of Commerce for your partnership and support! Thank you to the City of Woodinville and City Council Members for your support and grant, providing us funds for Officers to help manage traffic!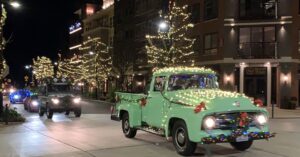 If you take photos or videos, please share!
Please email me, rich@teammckee.com, text at 425.770.4565, or send me photos via Facebook. Thank you!
Complete the form below to join our Club.
We will email you about our sponsored events,
as well as other events many of our members attend!
Monthly meeting: Third Wednesday of the month.
Next Club Meeting: Wednesday, December 15th, 2021.
Location:
Woodin Creek Kitchen & Tap
13550 NE Square Dr #1010
Woodinville, WA 98072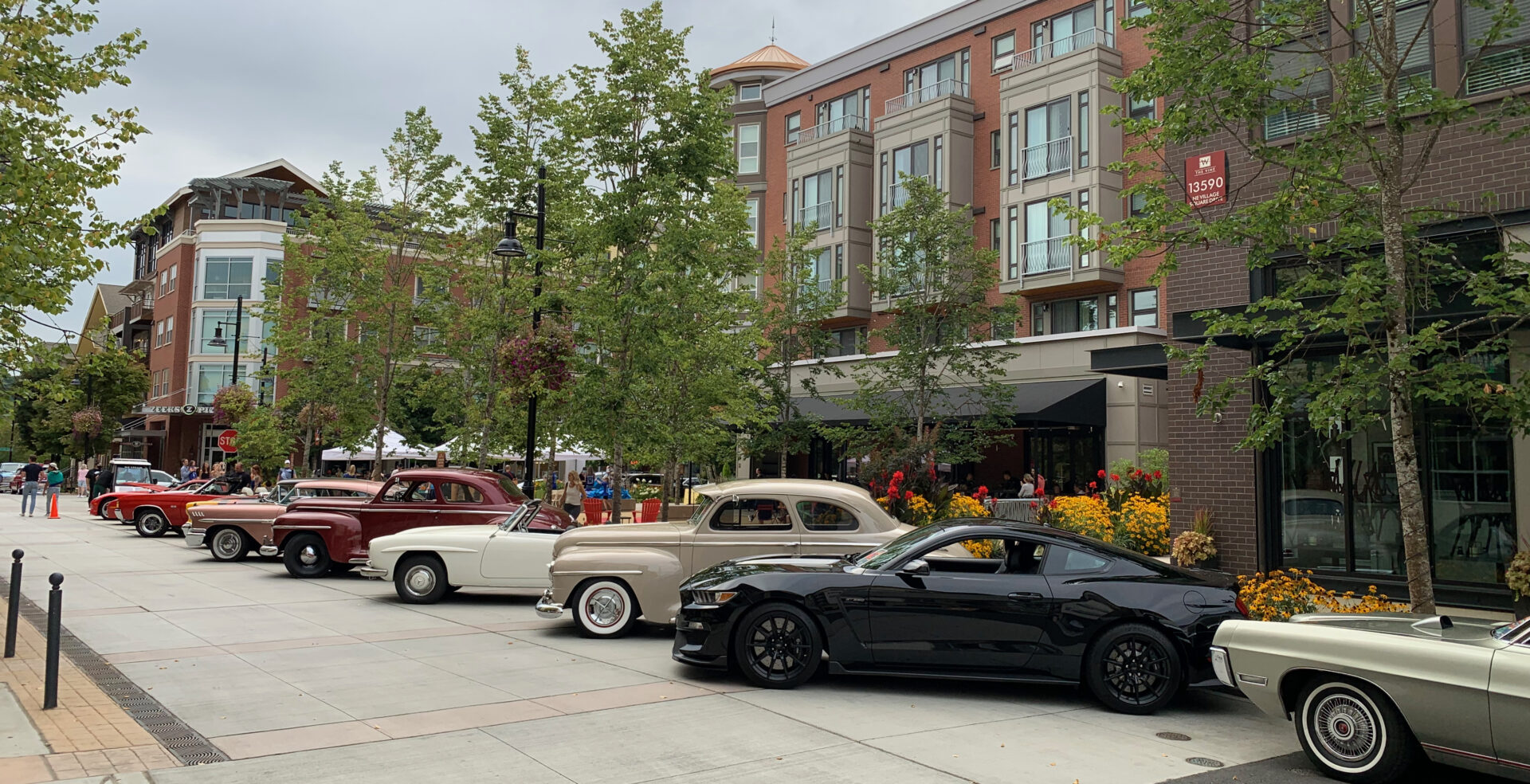 Arrive anytime... early, or at 7pm for the meeting. Details below:
* 5:00pm - Side roads blocked off for members display of vehicles. Rain or shine.
* 6:00pm - Woodin Creek Kitchen & Tap Meeting room: Order food & drinks, (individual bills). Meet & chat with other members.
* 7:00pm - Woodinville Cruiser Car Club Monthly Meeting begins - Updates from the Club, followed by an open forum if you have any events or stories to share.
Woodinville Cruisers Car Club Monthly Meeting - open to everyone! This is a time for us to gather and share upcoming Car Shows, Cruises, Events and more. We host at a restaurant so you can order food and drinks for yourself while mingling with others.
In addition, Woodin Creek Village, downtown Woodinville will be hosting us. They will be blocking off the streets for those of you who wish to arrive early to display your ride! Sort of a "cruise-in" show for the community during our meetings.
Thank you to Woodin Creek Kitchen & Tap for donating the use of their private meeting room for our use!
We request each attendee bring $1.00 as a donation towards our annual community charity donation. Thank you for your support!