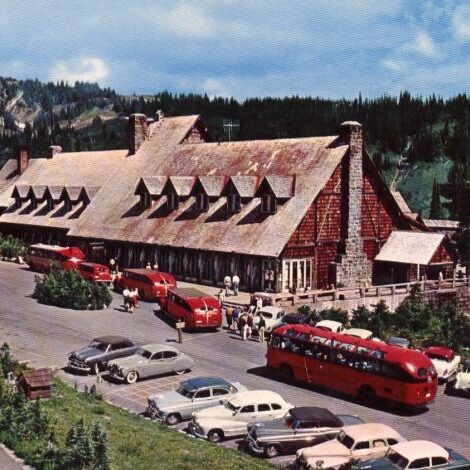 Original Mount Rainier
National Park Tour Bus
RARE Scenic Roof Sightseer Windows
Very well documented history. Recorded in the Flxible VIN history, this is 1 of only 2 Mt Rainier National Park tour busses and the other is unknown if it still exists. As seen in the photos, there is an original park brochure and 3 post cards displaying the bus. The destination scroll includes "Seattle, Tacoma, Sunrise (Lodge), Paradise (Lodge), Special and Rainier Nat'l Park."
Converted to an RV - Motorhome in 1972. Original blueprints for the conversion are included.
There are additional pieces of glass which I believe are two additional scenic windows plus others. There are also the rest of the original scenic window shades. Included are various additional rare interior and exterior trim pieces etc.
Registration / documented owner history
Following Mt Rainier National Park, dated back to 1972 (or earlier). Many original owners manuals and diagrams plus handwritten driver logs.
The remaining roof scenic windows are one of the most rare and unique things about this bus and one of my favorite features!
Reason for selling: We are a larger family with 5 children and need a motorhome large enough for traveling. We have determined it just is not realistic to make this work for us.
I really wish Mt Rainier National Park could purchase the bus and restore, however unfortunately they recently made a large investment preventing them from being able to.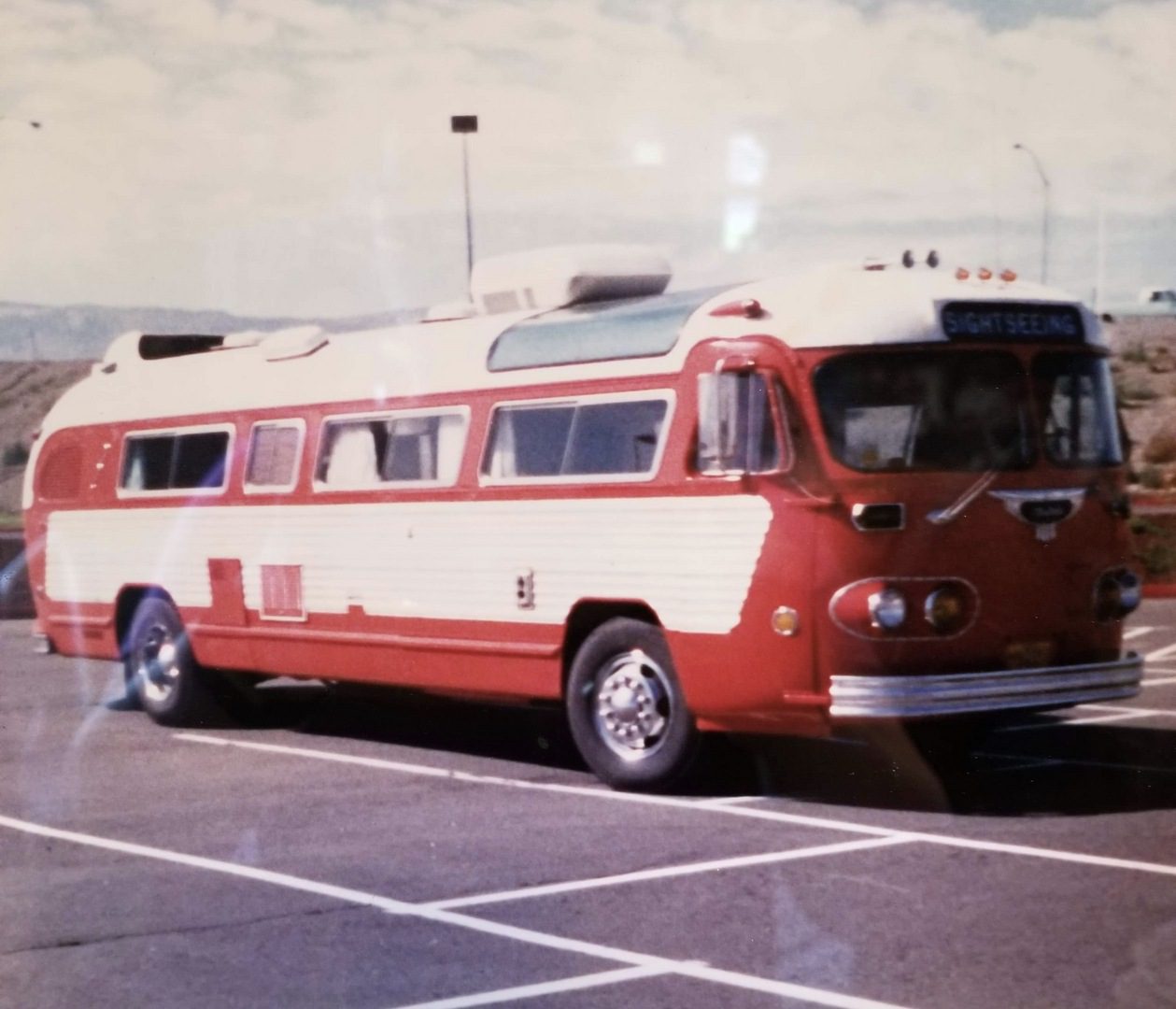 When comparing to "Tiny Home" options for private living, guest home, VRBO, Airbnb etc, buying & completing this bus will cost the same. The difference...
Ideal candidate for a motorhome, tour bus, tiny home, mobile espresso, Farm to Table dining, Business Advertising and so many other uses. This Bus is a showpiece like nothing else. She is ready for someone to take her to the next level and share with the public. Also a great candidate for TV and Movie Production. Similar to the Flxible as seen in the movie "RV" with Robin Williams.
Currently stored indoor, RV Garage. Located in Woodinville WA.
Extremely rare, you may not find another with the scenic windows. Was listed for $64,995. Open to offers.
May consider trades including autos or Real Estate.
​For further information, photos or to schedule a viewing, contact:
Rich McKee (Owner) (425) 770-4565 | rich@teammckee.com